ORAL MEDICINE CLINICAL PRACTICE
MOUNTAIN VIEW, CALIFORNIA
Providing Patient Care In The San Francisco Bay Area Since 1996
Nita Chainani-WU, DMD,MPH, MS, PhD
PRACTICE SCOPE
1) Diagnosis and management of abnormalities of the oral soft tissues
including the oral mucosa and salivary glands
2) Diagnosis and management of orofacial pain
3) Pre-radiation oral evaluation and management of oral complications
during and after radiation for head and neck tumors.
Abnormalities affecting the oral cavity may include changes in
appearanceand/or presence of discomfort or other symptoms involving
the oral cavityor lips. These may include white, red or other pigmented
oral mucosaldiscolorations, oral ulcerations, soft tissue masses or
growths, dry mouth,burning mouth symptoms and other
unusual/chronic oral pain or discomfort.These types of mucosal
changes may represent premalignant conditions,autoimmune
conditions, hypersensitivity reactions, infections, tumors, or
manifestations of underlying systemic diseases.
Representative oral conditions diagnosed and/or treated include:
Leukoplakia, erythroplakia, lichen planus, mucous membrane pemphigoid, pemphigus vulgaris, erythema multiforme, aphthous ulcerations, viral infections, oral candidiasis, benign reactive and neoplastic growths, oral squamous cell carcinoma, dry mouth, burning mouth syndrome, neuropathic oral pain.
Procedures performed and oral appliances fabricated in this outpatient clinic under local anesthesia include:
1) oral soft tissue biopsies using scalpels and/or carbon dioxide laser
2) carbon dioxide laser excision/vaporization procedures for premalignant lesions or benign growths
3) Periodontal scaling and maintenance for patients with oral mucosal diseases or complex medical problems
4) fabrication of custom soft trays for inflammatory lesions involving the upper/ lower gingiva or hard palate (for use with topical steroid formulations to increase contact time while minimizing systemic absorption).
---
Nita Chainani-WU, DMD,MPH, MS, PhD
Diplomate, American Board Of Oral Medicine
Professional And Academic Introduction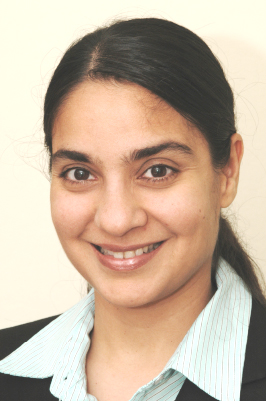 Dr. Nita Chainani-Wu is board certified by the American Board of Oral Medicine. She received her DMD from the University of Pennsylvania in 1996. She then completed her specialty training in Oral Medicine (2000) and a Master\'s in Science in Oral Biology (2001) at UCSF. She received a Master's in Public Health in 1999 and a PhD in Epidemiology in 2005 from the School of Public Health, University of California, Berkeley. Dr. Chainani-Wu has been in private practice (specialized in oral medicine) in Sunnyvale and then Mountain View since 2000, and been a faculty member at UCSF from 2001 to 2014. She is a former project director and senior research scientist at the Preventive Medicine Research Institute, Sausalito, California. Dr. Nita Chainani-Wu has also been involved in providing educational courses and lectures locally in the SF Bay area as well as nationally and internationally to dentists, physicians and other health care professionals.
---
Contact Us:
100 W El Camino Real, Suite #76
Mountain View, CA 94040
Tel: (650)968-3888
Fax: (650)641-8980
Office Hours
Monday – 8:30am to 3:30pm
Tuesday – Closed
Wednesday – 8:30am to 3:30pm
Thursday – 8:30am to 3:30pm
Friday – 8:30am to 3:30p